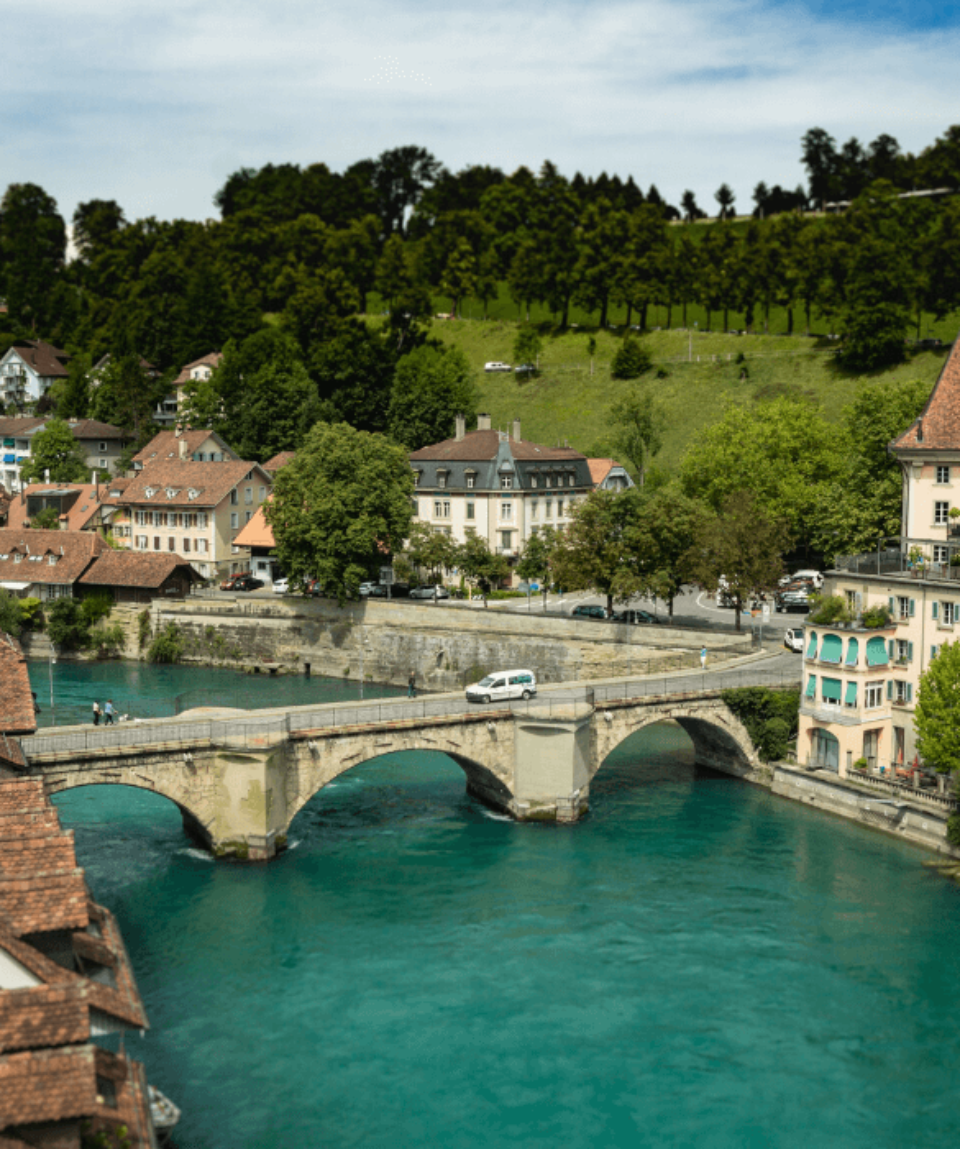 France and Switzerland Tour Package
from
₹99,000
Out of the numerous Europe Tour Packages, Endless Journeys brings to you this 8 days Switzerland and Paris tour package which offers you a glimpse into the pristine aura of the Swiss cities along with the celebrated city of Paris.
Reviews 0 Reviews

0/5

Vacation Style Holiday Type

Family, Friends

Activity Level Leisurely

Group Size Medium Group
All about the France and Switzerland Tour Package.
With all the major attractions and your favourite activities included under your budget, our tailor-made holiday packages for Switzerland and France are designed to make your vacation a hassle-free and memorable trip.
ADDITIONAL BENEFITS
sightseeing tour in Zurich and local markets
Enjoy stunning panoramas from the top of Mount Jungfrau
Scenic train ride through Swiss countryside
A gondola ride to Mount Titlis and glacier cave visit
A river cruise on River Seine in Paris
The tour package inclusions and exclusions at a glance
What is included in this tour?
Items that are included in the cost of tour price.
07 Nights 08 Days Accommodation
Daily Breakfast
Sightseeing in Interlaken: Mt Jungfrau, Lake Interlaken
Sightseeing in Lucerne: Mt Titlis, Lake Lucerne
Sightseeing in Paris: Eiffel Tower, Seine River Cruise, Illumination Tour, Disneyland
VISA assistance and Travel Insurance
Internal Transfers
What is not included in this tour?
Items that are not included in the cost of tour price.
Flights
Tips and Porterage
Any monument entrance fees, camera fees, guide charges
Any services not mentioned in the inclusion list
Local taxes of Euro 2-5 per person per day, directly payable at hotel
Any other services which are not shown in the list of inclusions above
Supplements / options / add ons:
Day 1 Interlaken: Day at leisure

Sightseeing
Lake Interlaken
Local market
Stay Included
Airport Transfer

On landing in Zurich you will find yourself transported in a fairy-tale world. Next, hop on a train to Interlaken and find your hotel.

Post check in, take your time to shed off the weariness. Once you get refreshed, set off to explore the elegant lanes, glass-like lakes, lively streams and local markets of this beautiful city.

Explore Interlaken as you have the day at disposal

Interlaken is among the most popular places to visit in Switzerland

Spend some time at leisure at Interlaken on this European tour

Day 2 Interlaken: An excursion to Mt Jungfrau

Mt. Jungfrau
Stay Included
Breakfast
Sightseeing
Transfers

The second day of your Switzerland honeymoon package will take you on an excursion to Mt Jungfrau – a paradisiacal snow covered dreamland, for a benumbing encounter with snow.

Arise to a beautiful morning in Interlaken and indulge in a hearty breakfast. Board a train of the famous Jungfrau railway to Kleine Scheidegg via Lauterbrunnen and experience one of the most fascinating train journeys beside your dear.

On reaching the highest station in Europe, you will be mesmerized to see the majestic panoramas of the snow clad peaks of Jungfraujoch. Take your time to soak in the beauty and proceed to explore the incredible ice formations at the Ice Cave. Indulge in your favorite delicacies at one of the restaurants in Jungfraujoch and watch the peaks serve as the perfect recipe for romance.

After a beautiful day on the top of Europe, leave for the return journey to Interlaken by train and take a stopover in Grindelwald if you like. Enjoy the awe-inspiring spectacles of the mighty Swiss Alps on the way and later, revisit the same in your memories once you get back to the hotel.

Optional: Stopover in Grindelwald

Tip: While on your train journey to Jungfrau, don't miss the glimpse of the Eiger – one of the most iconic sights of the Swiss Alps.

This day of your Switzerland honeymoon package is dedicated to Mount Jungfrau

Day 3 Lucerne: Sightseeing in Lucerne

Sightseeing
Museum
Boat Ride
Lake Lucerne
Stay Included
Breakfast
Transfers
Sightseeing

Leave behind Interlaken to experience another marvel of Switzerland — the mesmerising city of Lucerne and explore the city at your own pace.

Wake up to a day at your disposal and begin by enjoying a refreshing breakfast. Prepare to leave Interlaken and don't miss the opportunity to stop by at the Ballenberg open museum. Another option would be to go for a boat trip on Lake Thun, where you can cherish pure bliss in the company of your dearest.

Reach the Interlaken train station and once again set off on a 2.5 hour train journey to Lucerne. On reaching Lucerne, proceed for a check-in at your hotel. Shed off the load and exploit the rest of the day as per your wish.

You could pay a visit to the Chapel Bridge or the Lion Monument. Shopaholics can here shop for the signature-Swiss products ranging from watches to chocolates etc.

If the desire to do something adventurous strikes, enter the bedazzling nightlife in Lucerne by visiting a club before returning to the hotel.

Distance from Interlaken to Lucerne: 68.2 km

Travel time: 2.5 hours

Visit the Chapel Bridge on this day of your romantic Europe tour

Lucerne is often counted as the top attractions of Switzerland

Day 4 Lucerne: A day at Mt Titlis

Mt. Titlis
Gondola Ride
Stay Included
Breakfast
Sightseeing
Transfers
As you spend your second day in Lucerne, get ready to live the precious moments of being at Mt Titlis in person!

Feel the chill of a European morning along with your better half and fill yourself with a delightful breakfast. On this day, you are booked for a visit to the mesmerizing Mt Titlis. Seat yourself in the first ever revolving gondola to Mt Titlis and leave the rest to the mesmerising sceneries.

From Lucerne, take the LSE train to Engelberg and shift to a small gondola all the way up to the Trübsee. Another gondola would take you up till Stand before finally dropping you to Mt Titlis.

Witness the grandeur of the Swiss mountains like never before and set free your curious souls. Visit the glacier cave and the Ice Flyer Chairlift and relish Indian or Continental food at the restaurant on top for a lunch-date to remember.

Prepare to extract yourself from this beauty, for now it is time to return to Lucerne. Drift into the world of dreams with your delightful experience of the day.

Tip: Don't forget to carry your sunscreen. The sun in the Alps can get very warm, giving you a harsh tan.

Visit Mount Titlis on fourth day as per this romantic Europe itinerary

Enjoy the bird eye view as you take the Gondola Ride

Mount Titlis is to be explored on this day of your romantic Europe itinerary

Day 5 Zurich: Sightseeing in Zurich

Sightseeing
Shopping
Breakfast
Transfers
Stay Included

Part from Lucerne and get ready to proceed to Zurich. Another mesmerizing train journey will offer you early morning views of Swiss Alps and lush landscapes.

Once you set foot in Zurich, check in at your Zurich hotel and freshen up. Fill yourself up with a delicious breakfast and set off to explore the city of Zurich on your own. In the afternoon you can explore the Bahnhofstrasse area and pamper your shopping instincts at the local markets.

After a beautiful day, return to your hotel and enjoy your overnight stay.

Distance from Lucerne to Zurich: 52.5 km

Time taken: 1 hour

Delight in the natural beauty of the scenery at Zurich

Bring out the shopaholic in you while shopping in Zurich

Day 6 Paris: Sightseeing in Paris

Seine River Cruise
Illumination Tour
Stay Included
Sightseeing
Cruise

Wake up early morning to rejoice your last morning in Switzerland, since today you will moving to the city of lights and love – Paris.

Check out from the hotel and proceed to the Zurich train station to board the train for Paris. After reaching the hotel, prepare to leave for a visit to the majestic Eiffel Tower and take your time admiring it inside out. Just when you thought your purpose in visiting Paris has been fulfilled, undertake the lovely river cruise on River Seine followed by an enchanting Illumination Tour.

Blown away by the beauty of the city, return to your hotel and enjoy your overnight stay in comfort.

Distance from Zurich to Paris: 654.2 km

Travel Time: 5 hours approx

Get to visit the world famous Eiffel Tower with this Europe holiday package

Cruise on the glistening River Seine

Day 7 Paris: Disneyland in Paris

Disneyland
Movie-themed rides
Shopping
Stay Included
Breakfast
Transfers

Enjoy your Parisian breakfast and stay prepared for a thrilling day at the Disneyland.

An entertainment resort housing 2 theme parks, hotels, and shopping centers — Disneyland entertains kids and adults alike.

Having gotten in touch with the kids in yourselves, retreat to your hotel and drift away into the world of dreams.

Bring out the child in you as you visit the Disneyland

Click some selfies with iconic backdrops

Bid farewell to this beautiful city

Day 8 Paris: Return to India

Departure
Airport Transfer

Big good bye

Your journey has come to rest and from this day onwards Switzerland and Paris get engraved in your memories forever. You will be transferred to airport for your onward journey.
Zurich- Hotel Sternen Oerlikon/ Similar
Interlaken – Hotel Crystal Interlaken / Similar
Lucerne – Holiday Inn Express Luzern – Neuenkirch / Similar
Paris- Hotel Alpha Paris Tour Eiffel/ Similar