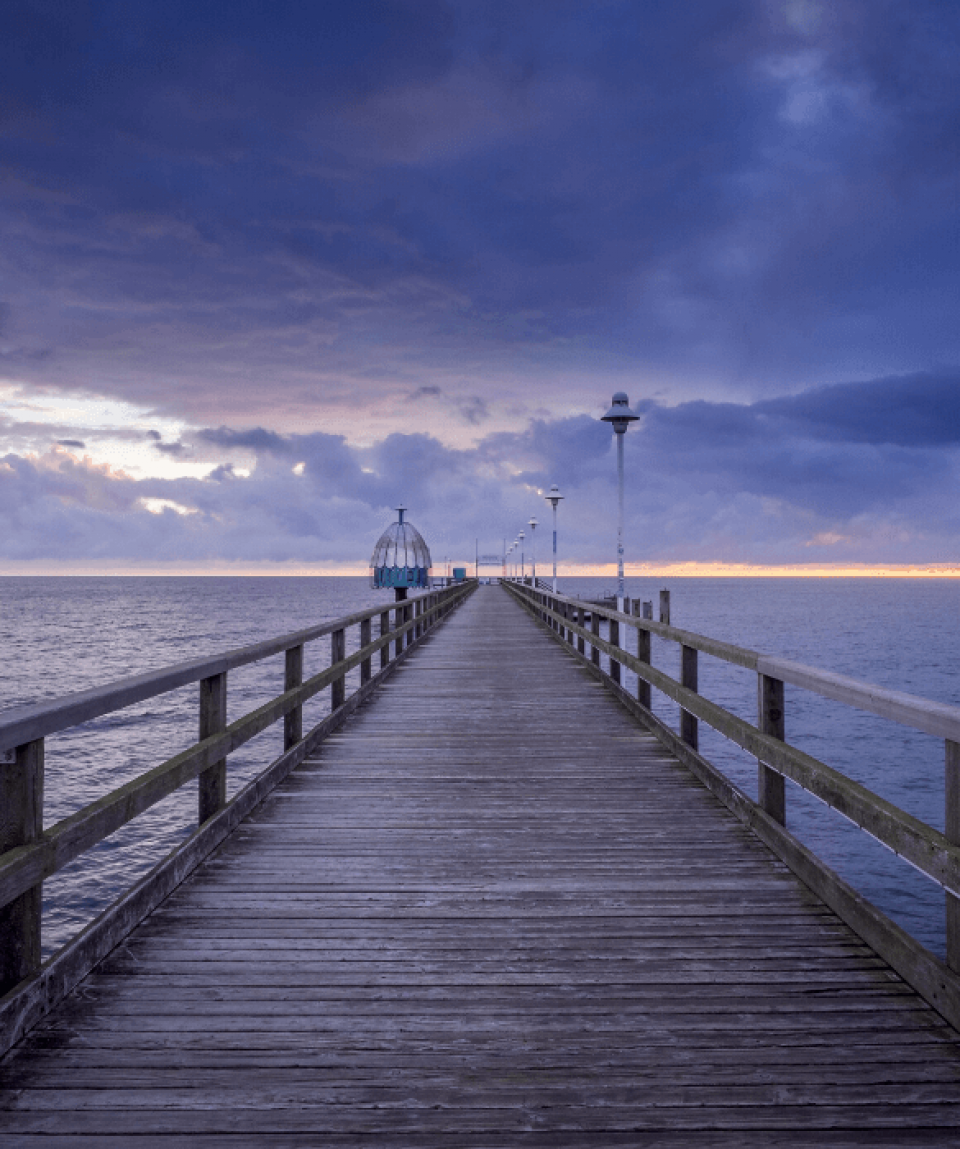 Baltic Capitals
from
₹110,000
Hence travelling through Europe during the summer is an adventure that can mix together so many different activities – swimming and hanging out at the beach, partying at night, but also visiting numerous historical sites and learning about the local culture.
Reviews 0 Reviews

0/5

Vacation Style Holiday Type

Adventure, Family

Activity Level Leisurely

Group Size Medium Group
All about the Baltic Capitals.
Europe might be one of the smallest continents in the world, but when it comes to the cultural and historical legacy, it sure is one of the greatest
The tour package inclusions and exclusions at a glance
What is included in this tour?
Items that are included in the cost of tour price.
General Services: Coach tour in small groups with a maximum occupancy of 50% of the seats, disposal of disinfecting gels and application of extraordinary sanitation measures. Distribution of approved masks and gloves. Selection of hotels with breakfast included with sanitary guarantees. Guide in Spanish (sometimes may be bilingual).
Basic travel insurance.
Includes arrival transfer
City tour in: STOCKHOLM, TALLINN, RIGA, VILNIUS, WARSAW
Boat: Suomenlinna islands in Helsinki in HELSINKI
Ticket admission: Turaida Castle in Turaida, Rundale Palace in Rundale, Trakai Castle in VILNIUS, Grutas Park in GRUTAS PARK
Ferry: Stockholm Sweden / Turku Finland in FERRY ESTOCOLMO, TURKU, Helsinki Finland / Tallinn Estonia in HELSINKI-TALLINN FERRY
2 Lunch included in: Turaida, Rundale
What is not included in this tour?
Items that are not included in the cost of tour price.
Flights
Tips and Porterage
Any monument entrance fees, camera fees, guide charges
Any services not mentioned in the inclusion list
Supplements / options / add ons:
Day 1 TODAY'S HIGHLIGHTS: Arrival. Transfer to the hotel.

Welcome to Europe!!!.  On arrival at the airport we shall be waiting to transfer you to the hotel.  You can enjoy free time until your tour starts, information about the meeting place and start time can be found on the information boards in the hotel reception area.

IMPORTANT – IF YOU REQUESTED ADDITIONAL NIGHTS on arrival at the hotel you will have your booking made but the guide of your trip will normally not arrive until the start of the included activities. YOUR TIME BEFORE THIS MOMENT IS THEREFORE FREE. At your hotel they can help you with all the information you need.

NB:  The schedules you will find in this itinerary are approximate. The guide, depending on the situation and in order to improve the development of the circuit, may adjust the schedules.

STOCKHOLM 21ºC clear sky

Estocolmo: La capital y la ciudad más grande de Suecia.

Day 2 Stockholm.-

Sightseeing tour of this gorgeous capital city built on 13 interconnected islands. Water is everywhere.  We will visit Gamla Stand or  the "City between the Bridges", Stockholm's Old Town full of life where many of the monumental buildings are located such as the Nobel Museum, located next to Stortorget main square, which pays tribute to the winners of the Nobel Prizes , the Cathedral or the Royal Palace. When possible we can have a nice view from the Fjällgatan viewpoint.

Free time.  We advise taking a walk through the centre and seeing the museum island. In the afternoon, we offer visitors an optional visit to the Town Hall and the Royal Ship Vasa.

STOCKHOLM 21ºC clear sky

Estocolmo: Opción visita el Museo de VASA.

Day 3 Stockholm - Ferry Boarding.

Stockholm (boarding) .- Scenery: Very beautiful landscapes from the boat leaving Stockholm.

Notes: Tonight we embark on a night cruise; Carry your documentation (will be required when boarding) and prepare hand luggage (luggage will remain in the coach). Do not forget warm clothing to enjoy on the deck of the boat. In Finland, the currency used is the euro, if you do not have Swedish Crowns, there are convinient exchange offices on the ship.

Free day in the most beautiful of the Scandinavian capitals. We recommend walking around the historic center and the island of museums.

17.00hrs.- Transfer to the port of Stockholm.  We embark on the modern ferry of the Silja Lines company. Restaurants, bars, nightclub, casino, shops, ample rooms … cruise conditions. Our ship leaves at 19.30 hrs (estimated time at the time of writing this itinerary).- The landscapes you can see at the exit of Stockholm are of great beauty (lots of islands). We recommend to enjoy on the deck. Do not forget your camera !. Night on board, double cabins.

STOCKHOLM 21ºC clear sky – STOCKHOLM-TURKU FERRY

Vista panorámica de Estocolmo

Day 4 Turku - Naantali - Helsinki.-

Total distance: 195 km.

Scenery: Forests, lakes. Pleasant landscapes.

Note: Upon arrival in Finland you will have to change your watch; When in Sweden it is 12 o´clock in Finland it is 13 o´clock.

We recommend you to go on the ship deck at dawn; The arrival in Finland is done by outlining the Aland archipelago. Hundreds of islands covered with forests. Breakfast is included in your trip.

07:30 hrs. – TURKU. Disembark in the second Finnish city with strong Swedish influence. A time for a walk in the center.

08:30 hrs. Turku, departure.

09:20hrs- NAANTALI, very picturesque village of wooden houses by the sea. Lots of tourist life. Time for a stroll.

10:45 hrs. – Naantali-Departure.

13:00 hrs. – HELSINKI. Time for lunch. Afternoon free, you will be able to know this city with, its old market, the Russian influence in its buildings and churches.

(Note: a boat trip to Suomenlina scheduled on Friday morning can be made at this time according to the routes of the participating passengers).

STOCKHOLM-TURKU FERRY – NAANTALI 21ºC overcast clouds – HELSINKI 18ºC few clouds

Helsinki: Punto de conexión entre Escandinavia y Rusia.

Day 5 Helsinki - Tallinn.-

Scenery: Stage by sea with beautiful landscapes on the way out of Helsinki.

Note: Carry your documentation, it will be required when boarding.

Leaving the hotel about 09.00 hrs, this morning we include a boat trip (regular line water local transport) to Suomenlinna islands, six islands where we highlight a great fortress that used to protect the sea entry to the city and that has been declared World Heritage – Time to stroll around (we will be able to cross island through its small pedestrian bridges).  Our guide will accompany you to the islands and will explain how to use your free time; With your return ticket, you will decide the time you wish to remain in this beautiful archipelago.

Later, we shall board a ferry to Estonia; Ferry trip of around 2h30 duration which departure is expected around 15.30hrs; we suggest to admire the departure from Helsinki and the surrounding islands.

17.45 hrs. – Tallinn – Arrival, disembarkation and accommodation.

HELSINKI 18ºC few clouds – HELSINKI-TALLINN FERRY – TALLINN

Ferri Helsinki-Estocolmo

Day 6 Tallinn.

Tallinn – The capital of Estonia, a country with strong Scandinavian influence and a language similar to Finnish, is a wonderful city, whose medieval centre is still intact.

09.00hrs- We will participate in a comprehensive tour through the city streets, and admire its walls, churches, squares and mediaeval streets filled with tourist attractions.

Free afternoon.

TALLINN

Tallin:  La ciudad alberga la sede del parlamento estonio, el palacio presidencial y los ministerios.

Day 7 Tallinn - Parnu - Turaida - Riga.

Total distance: 365 km.

Scenery: Extensive plains covered with woods and small towns on the way.

08:30 h. – Tallinn – Departure-. Crossing forests and plains.

10:15 h. – Parnu.- A popular spa city where we will stop for coffee in the city centre.

11:00 h. – Parnu – Departure-. We cross the border to LATVIA and make a short stop near a beach on the Baltic coast. We will pass through attractive scenery with hills and forests and Gauja National park.

14:00 h. -Sigulda. We will pay a visit to this pretty tourist resort and then stop for lunch at a local restaurant. Afterwards, we set out for Turaida Castle, which is close by.  Also includes admission to this impressive medieval fortress and its enormous park.

18:00 h. – Turaida –Departure-.

19:00 h. – Riga –Arrival-.

TALLINN – PARNU 18ºC clear sky – TURAIDA 18ºC overcast clouds – RIGA 19ºC overcast clouds

Tallin: Ciudad medieval de cuento de hadas.

Day 8 Riga.-

Riga – In the morning, we will take a tour of this capital, lasting for about two hours.  Riga is the most densely populated of the Baltic Country cities, and has a modern layout. It still conserves the imprint of the Soviet period. Free time.

RIGA 19ºC overcast clouds

Riga: Su arquitectura, ejemplo de su historia.

Day 9 Riga - Rundale Palace - Hill Of Crosses - Trakai - Vilnius.

Total distance: 410 km.

Scenery: Extensive plains with farmlands.

08:30 h. – Riga –Departure-. Extensive plains of Latvia.

10:00 h. – Rundale Palace .- Admission to this huge palace is included. It was built at the same time as the city of St. Petersburg. We will visit the interior of the palace and its gardens.

11:15 h. – Rundale Palace –Departure-.We leave for LITHUANIA, a country with a strong Catholic influence.

12:15 h. – Kryziu Kalnas (Hill of crosses). This impressive hill has thousands of crosses, which speak of the Catholic legacy of this country, which was for many years under the rule of the Soviet Union (the regime that repressed Catholicism). Perhaps you would like to leave a cross there? Today is Sunday, a particularly interesting day to visit it.

12:45 h. – Kryziu Kalnas –Departure-. Lunch included on the way. We travel to the centre of Lithuania, to the industrial regions of Panevezys.

17:00 hrs.- Trakai- A beautiful castle located on an island in the middle of a lake. This is a memorable site, with the castle on the lake, the village with its wooden houses on the bank and forests. Admission to the castle is included.

19.00hrs- Vilnius –Arrival-. We recommend strolling through its beautiful old town.

Note: Depending on the duration of sunlight, the visit to Trakai may take place on Wednesday after visiting the city.

RIGA 19ºC overcast clouds – RUNDALE – VILNIUS 22ºC broken clouds

Vista de la ciudad de Vilnius desde el castillo de Gedimias

Day 10 Vilnius.

Vilnius.- Sightseeing tour of the city erected on top of seven hills (like Rome, to which they like comparing it). Its baroque churches, its walls, its castle, its market streets in the centre, its 1,200 medieval houses….  Free afternoon.

VILNIUS 22ºC broken clouds

Vilnius: La perla barroca de las Repúblicas Bálticas.

Day 11 Vilnius - Grutas Park - Augustow - Warsaw.-

Total distance: 490 km.

Scenery: Forests, lakes.

Note: You will need to change the clock; When in Lithuania it is 12.00 hrs in Poland it is 11.00 hrs.

08.00 hrs. Vilnius-departure. We travel to Poland.

10.00 hrs  – Grutas Park.  Arrival to the park  known as "Stalin's world", a park with 86 statues from Soviet times.

11.30 hrs – Grutas Park – departure.

12.30 hrs (13.30 hrs in Lituania) – Augustow – Arrival -. Lively tourist town next to a lake. Time for lunch.

14.30 hrs.- Augustow -departure. We travel through the interior of Poland. Small villages, agricultural areas.

18.30 hrs. – Warsaw – Arrival. We recommend a stroll through the market square, full of life.

VILNIUS 22ºC broken clouds – GRUTAS PARK – AUGUSTOW 24ºC broken clouds – WARSAW 21ºC few clouds

Plaza central en Varsovia, la capital de Polonia

Day 12 Warsaw.-

Morning sightseeing tour of Warsaw included with a local guide of about two and a half hours. We know the cathedral of San Juan; The Rynek Starego Miasta, the old square with its buildings of the seventeenth and eighteenth centuries; The remains of the medieval wall; The road and the Royal Castle; The Lazienkowski park where the monument to Chopin is located and we will remember the old Jewish ghetto, which was the largest in Europe.

Free time to walk around.

End of our services. Please, check the time of your flight in case you might need an additional night
STOCKHOLM-QUALITY HOTEL GLOBE/ Similar
TURKU-FERRY ESTOCOLMO TURKU/ Similar
HELSINKI-SCANDIC GRAND MARINA/ Similar
TALLINN-PARK INN MERITON CONFERENCE SPA HOTEL/ Similar
RIGA –RADISSON BLU DAUGAVA/ Similar
VILNIUS-CROWNE PLAZA VILNIUS/Similar
WARSAW- RADISON BLU SOBIESKI/Similar